The Great Plains Zoo (GPZ) team is thrilled to announce the births of six critically endangered red wolves.
The pups were born to parents Camelia and Uyosi, who arrived at GPZ in October from facilities in Washington and Texas. This litter, comprised of two females and four males, is the first for both parents.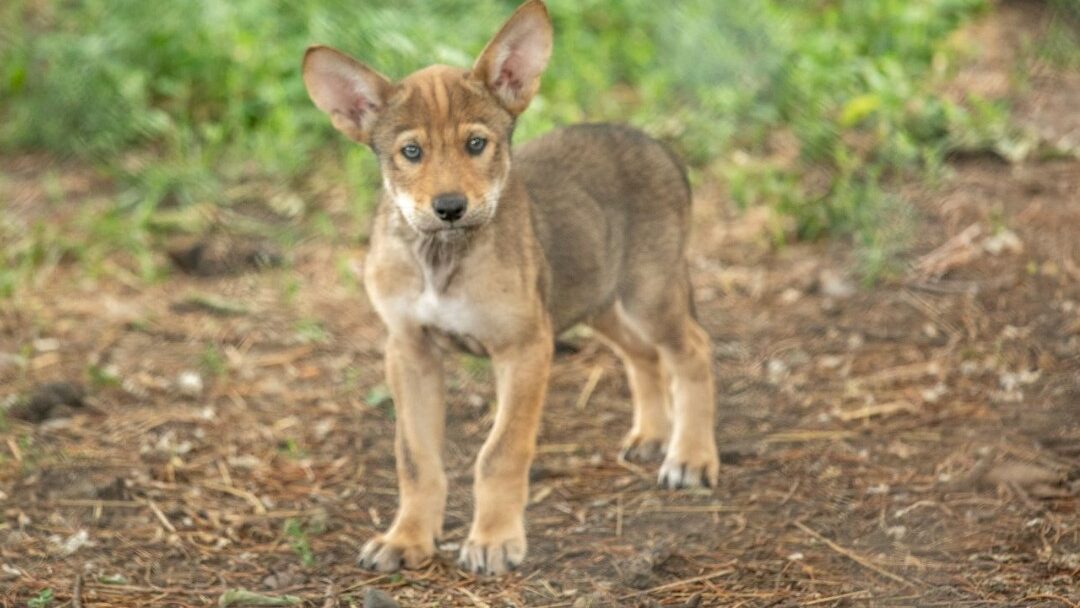 "Camelia and Uyosi are amazing parents, I wouldn't expect anything less from them," said Joel Locke, GPZ Animal Care Director. "We are fortunate to have vet staff and animal care staff that have worked with red wolves for more than 15 years. We had our last litter from our previous pair of red wolves in 2016, so the team is well-versed in red wolf care."
The pups are under close observation by the GPZ Veterinary and Animal Care teams, via camera and regular checkups.
We will soon see the pups wandering around the exhibit, as they get bigger and braver. However, zookeepers request that everyone in the area continue to use low voices, as new wolf parents can be especially susceptible to environmental stressors.
Red wolves are currently the most endangered canid species in the world, with only about two dozen living in the wild. The wolves at GPZ are part of the Red Wolf Species Survival Plan (SSP), which aims to breed pairs with the greatest possible genetic diversity, with the goal of bolstering the wild population.