The Great Plains Zoo (GPZ) is thrilled to break ground on a new lion and meerkat exhibit, which will open in summer 2024.
"We are so excited to begin this project, as it has been 30 years since lions were at our zoo," said GPZ President & CEO Becky Dewitz. "We are grateful for our community, which successfully supported the effort to build a state-of-the-art habitat bringing lions back to Sioux Falls. We prioritized animal well-being in the exhibit design with an enriching and diverse environment for the lions, while also providing an engaging and educational experience for our visitors. Lions are listed as vulnerable by the IUCN and as an AZA-accredited zoo, we are committed to the conservation of this majestic species."
This species-specific habitat will provide a dynamic environment for a pride of lions, providing engaging year-round indoor/outdoor public viewing opportunities. It will feature two indoor viewing spaces, a training window, and a kopje rock viewing area, in addition to multiple outdoor yards for the lions.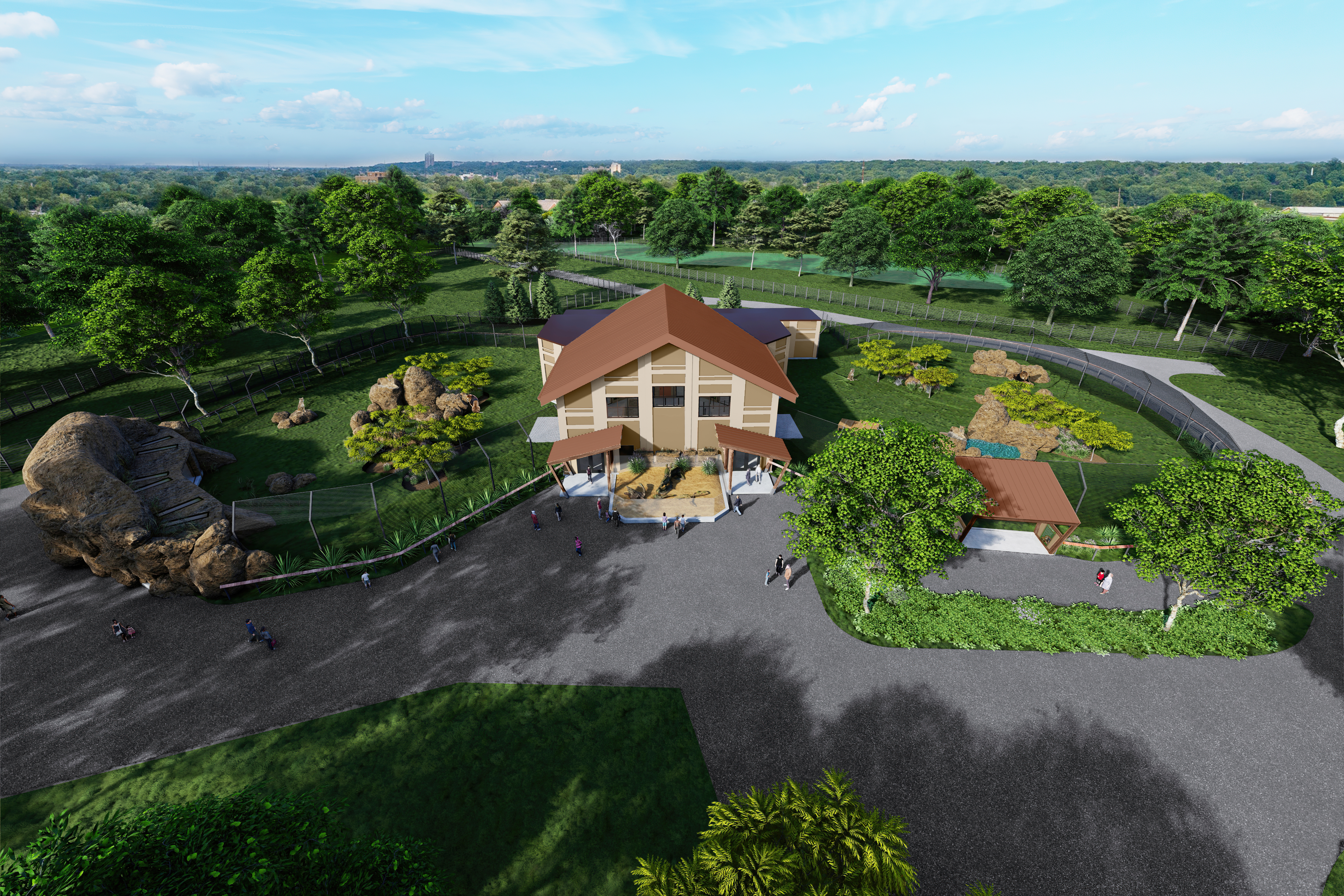 The habitat was designed with high attention to detail, creating an enriching home that promotes animal well-being, as well as many behind-the-scenes features that allow the lions to participate voluntarily in their own healthcare.
This structure will also house a new indoor/outdoor exhibit for GPZ's meerkats. This new home will be a larger, more complex environment than the current meerkat habitat, which would support the addition of more individuals to the group in the future.
Lloyd Companies is the project's prime contractor. The exhibit was designed by Ackerman Estvold, with assistance from TSP. This project is the culmination of an $8 million public/private fundraising campaign that began in 2018.